Syngenta/CAC International Held Cyproflanilide Cooperation Signing Ceremony in Shanghai
The Signing Ceremony between Syngenta China and CAC International for Cyproflanilide strategic co-operation deal was held on 2nd Dec in CAC headquarter. High leaders and other related staff from both sides attended the ceremony together.
With the opening remark "good thing always occurred in good day", CAC director Jacky Wang claimed the beginning of ceremony. Then president Xie introduced the cooperation opportunity basing on good business development of both companies and the doing planning early in active ingredient market. He truly hoped both companies would take this chance to foster anti-resistance product for China's farmer. After that, Syngenta vice president Mr. Duan also highly expressed his precious to this cooperation. He even quoted Mao Zedong's famous saying "we come from all corners of the country for one revolution goals" to express his confidence to greater performance under both side close collaboration.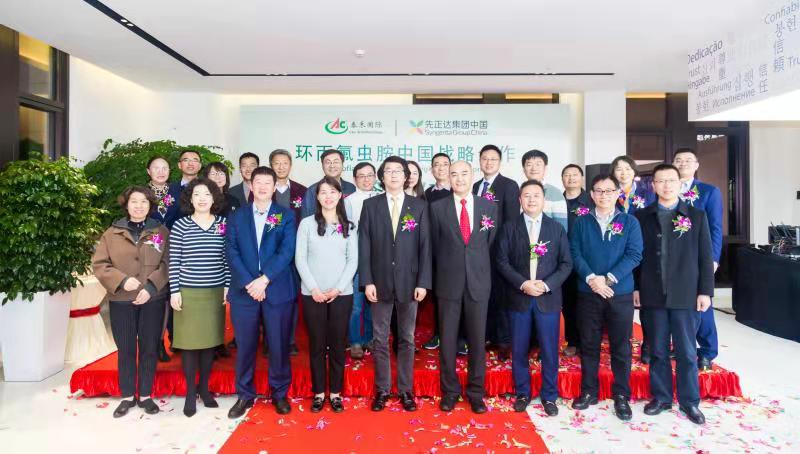 At the end, Mr. Xie and Mr.Duan represented CAC and Syngenta signed deal in all participants' enthusiastic applause. All people exchanged toast with each other and celebrate such milestone moment. Crafted artworks were given to all Syngenta's visitor as souvenir.

The short ceremony meant turned into a new page between Syngenta and CAC on AI program. We believe cyproflanilide will grow up to a real pillar product in China's paddy rick market through both sides' efforts.

(Written By Global Marketing Department)